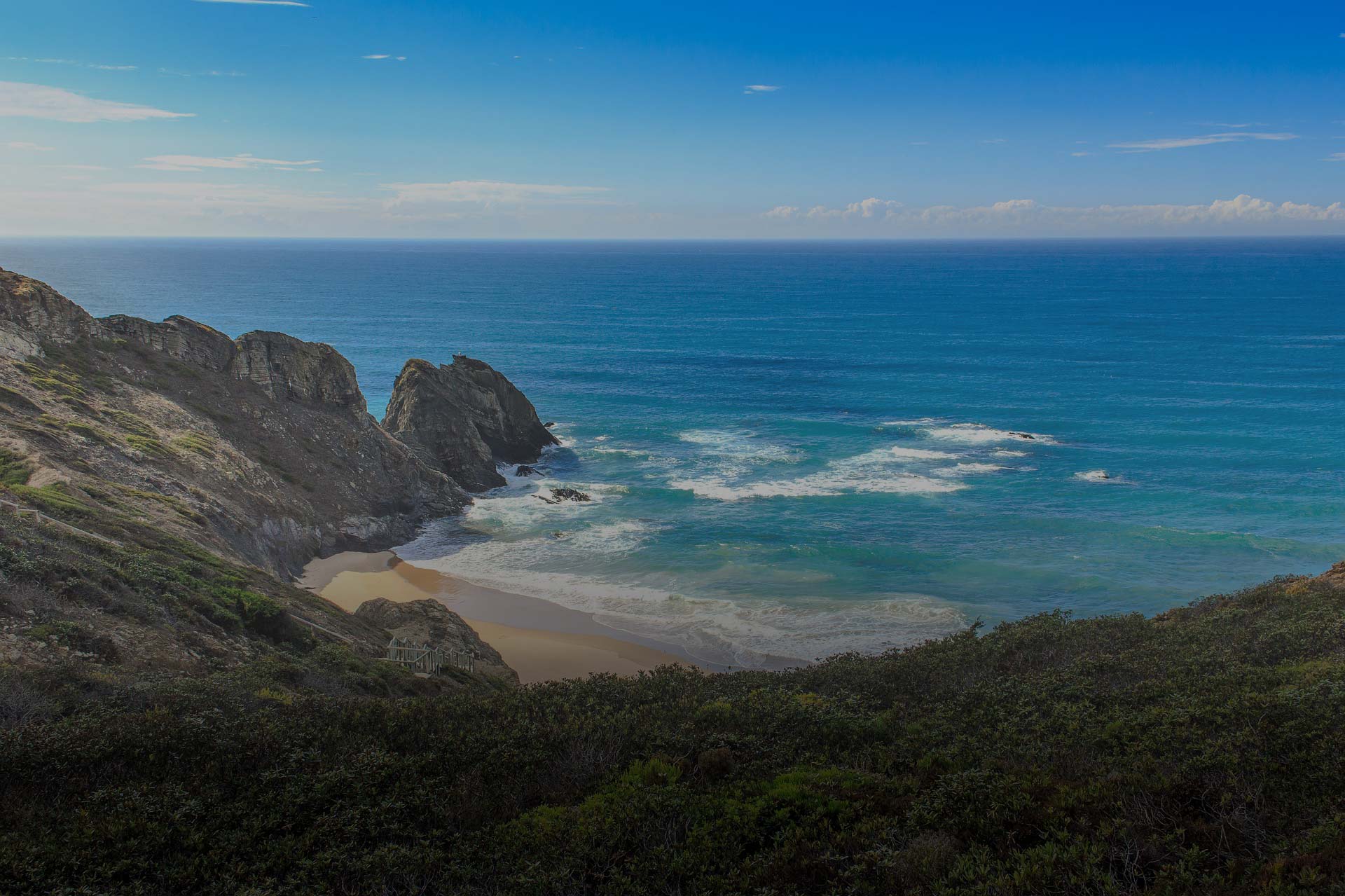 Algarve Trailriding Tours is the culmination of a life long love affair with offroad dirtbikes – This endless enthusiasm is the kind you simply cannot buy and it's what makes our Enduro and Trailriding Tours a cut above the rest.
---
About Algarve Trail Riding
We have been growing steadily since we first opened the doors for business. What was initially 3 offroad Trail bikes is now 7 that are housed in a large garage full of enduro gear and bike spares.
Our whole ethos here is about riding Enduro tracks and trails in small groups. This way we're able to tailor the days offroad riding to better suit the group and provide maximum enjoyment in as safe an environment as we can create.
The enduro – trail bikes we offer are lightweight manuoverable modern machines either 250cc or 300cc 4 strokes. They are the perfect package for riding tight technical single track or equally for cruising along dualsport and trailriding trails.
We are in one of the best areas in Europe for dirt bike enduro adventure riding. It is no surprise at all that Portugal has hosted the International Six days Enduro 3 times and that in 2019 it was hosted only a few kms away from our base.
Our prices include, instructor or guide, personal accident insurance, riding gear, water, backpack, dirt bike and a video of your days trailbike riding to remember what an awesome day you had.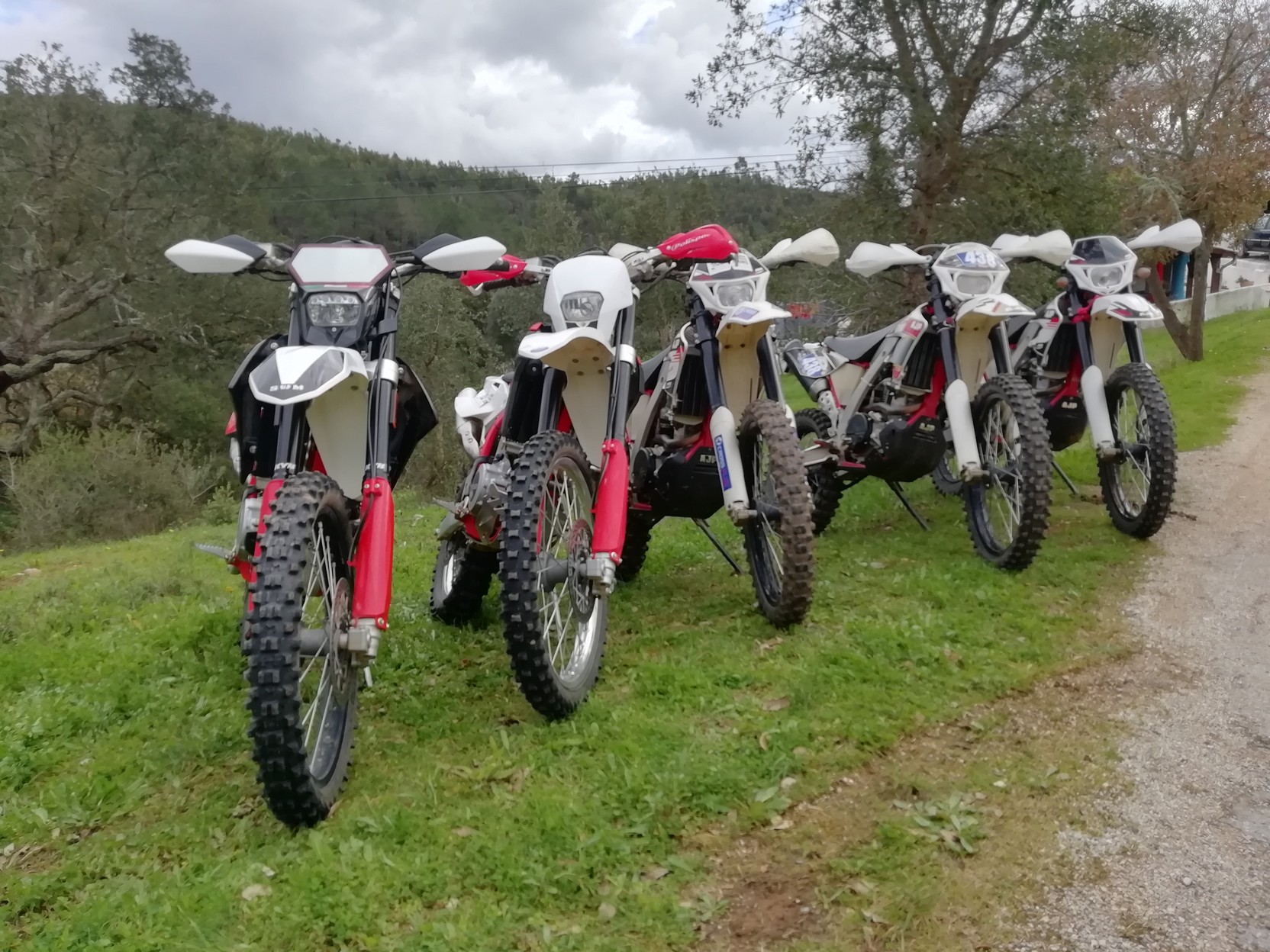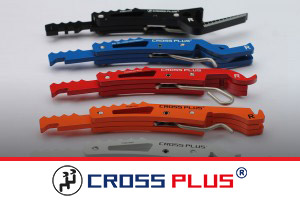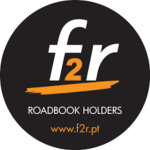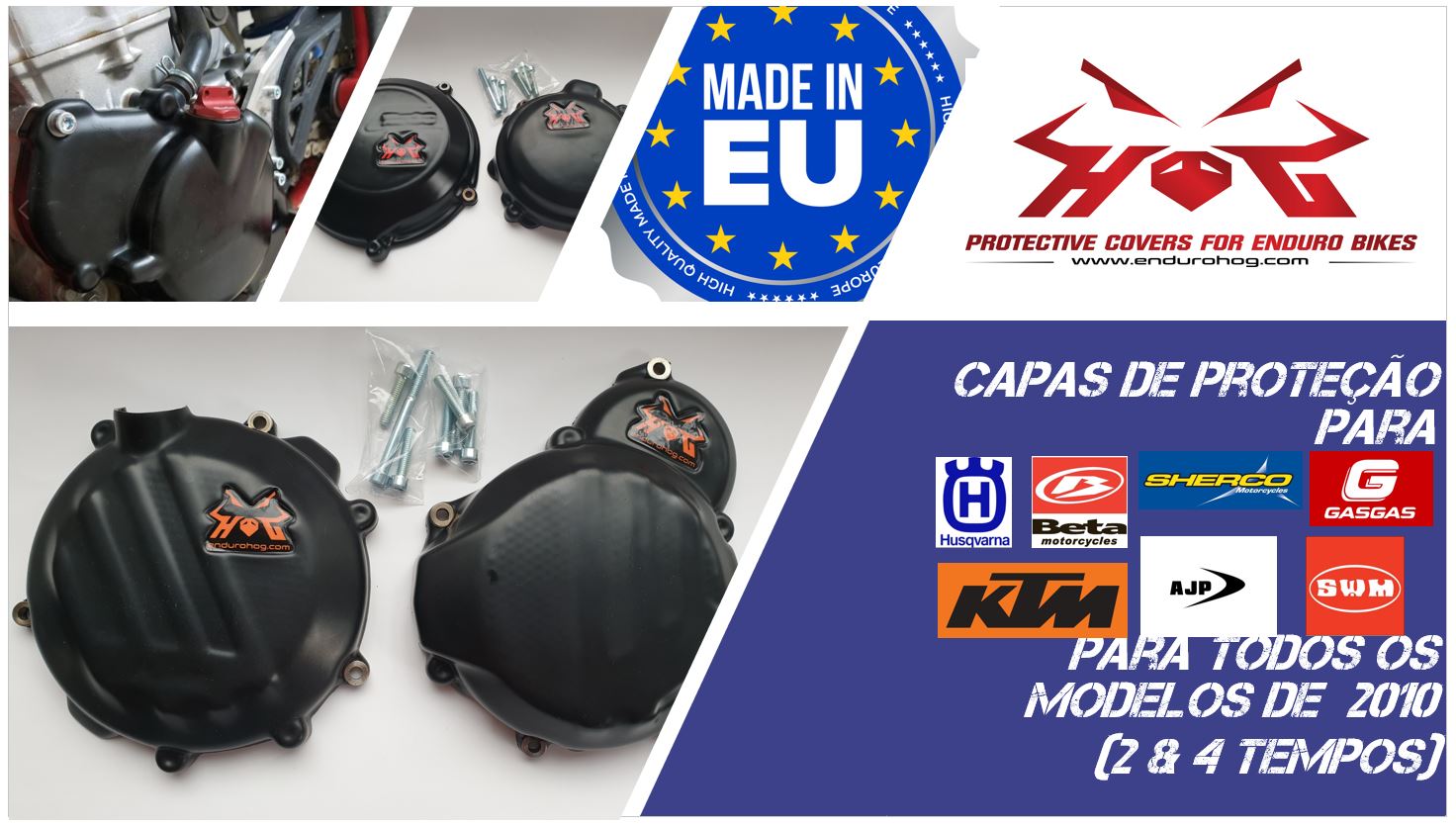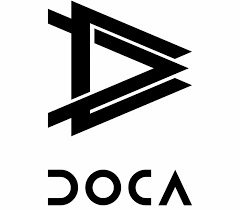 ---
The Algarve
The Southernmost region of Portugal, the Algarve is a popular tourist destination due to its reliable sunny climate, pristine beaches and friendly culture. Its population usually triples during summer months as tourists from around the globe head to the Algarve to experience its beauty and tourist-friendly activities. Historians are able to trace life and activity in the Algarve back to around 1200 BC, and as you travel around the Algarve you are sure to see evidence of the location's rich history. From the ancient walls in Lagos, one of the Algarve's most popular cities, to the Roman temple of Milreu, located in the Faro District of the Algarve, the Algarve offers countless opportunities to learn about and celebrate its history.
While the Algarve has much to offer as a whole, the Western Algarve, in particular, has a natural charm due to its unspoilt beauty and vibrant local culture. The Western Algarve is home to impressive coastlines and craggy paths which link neighbouring villages. Local gastronomy is inspired by the coastline as you will find fresh fish served in many restaurants, along with other locally sourced seafood. While the Eastern Algarve has traditional charm, the West of the region combines a focus on nature with a bustling day and nightlife, ensuring visitors to the area experience the best of both worlds.
---
Gastronomy
The food in this region of Aljezur is really outstanding. When you're on holiday finding a great restaurant can be paramount to having a great dirtbiking holiday.
The last few years has seen an exponential growth in fantastic high quality restaurants in town.
All of them are super well priced for the quality of food and service you receive.
We absolutely recommend these 2 restaurants when here on your dirtbiking enduro holiday.