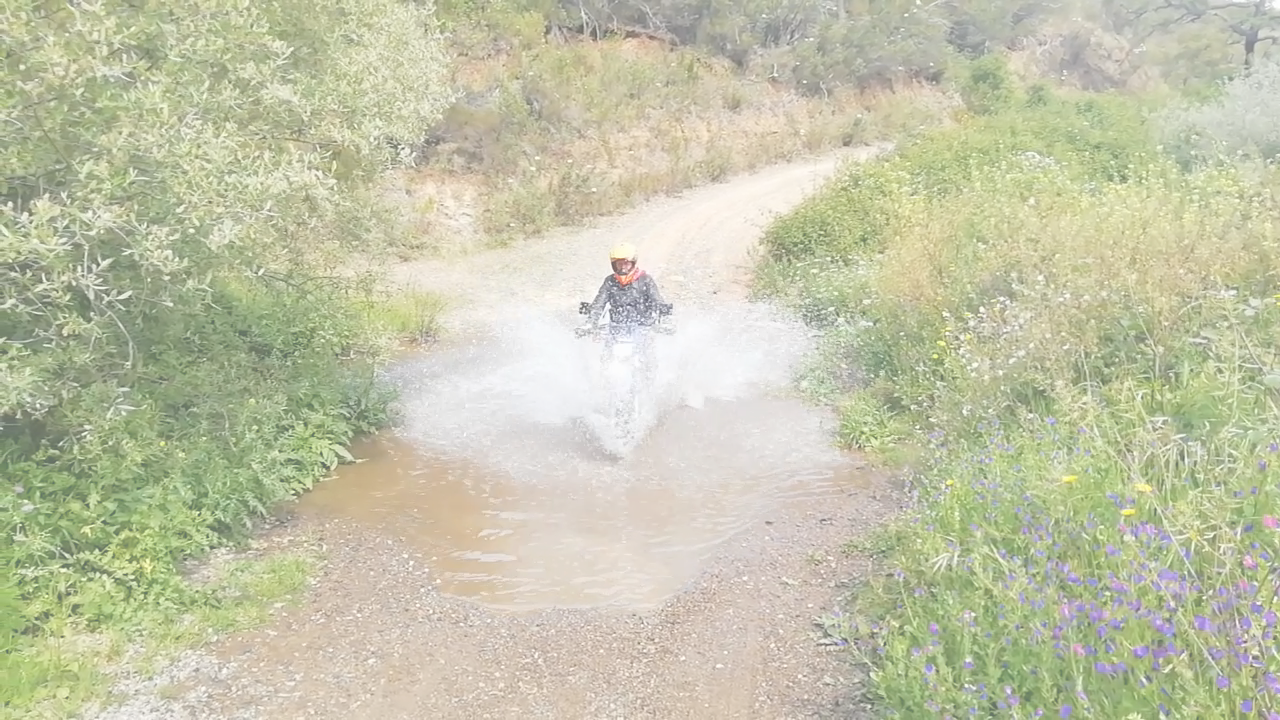 Book an ADV Bike Guided tour with us. You only need bring a license & your bike and the rest is supplied by us.
Whether your an individual or a group of riders looking for a guided Tour or Holiday we can help you.
Having guided Enduro Tours and Holidays since 2016 I have now turned my attention to offering Big Bike or Maxi Trail adventure riding.
We provide the guide to escort you on some truly incredible rides. We always do some offroading but depending on you or your groups ability a suitable ride will be made for you.
As well as 1 day rides we encompass circular routes starting from our base extending up to 3 days and we have several travel adventure routes that take us away from home (i.e. overnight stays) for between 3 and 5 days riding.
Please get in touch to get full details.
I am the only British guide in the western Algarve and have been here since 2003. With 10 years experiene of riding, racing, enduro, TT and adventure trailriding I can show you some great spots to ride on your dirt bike tour or holiday.
Per Day Price
For visitors not booked in our accommodation/package deals
Professionally guided tour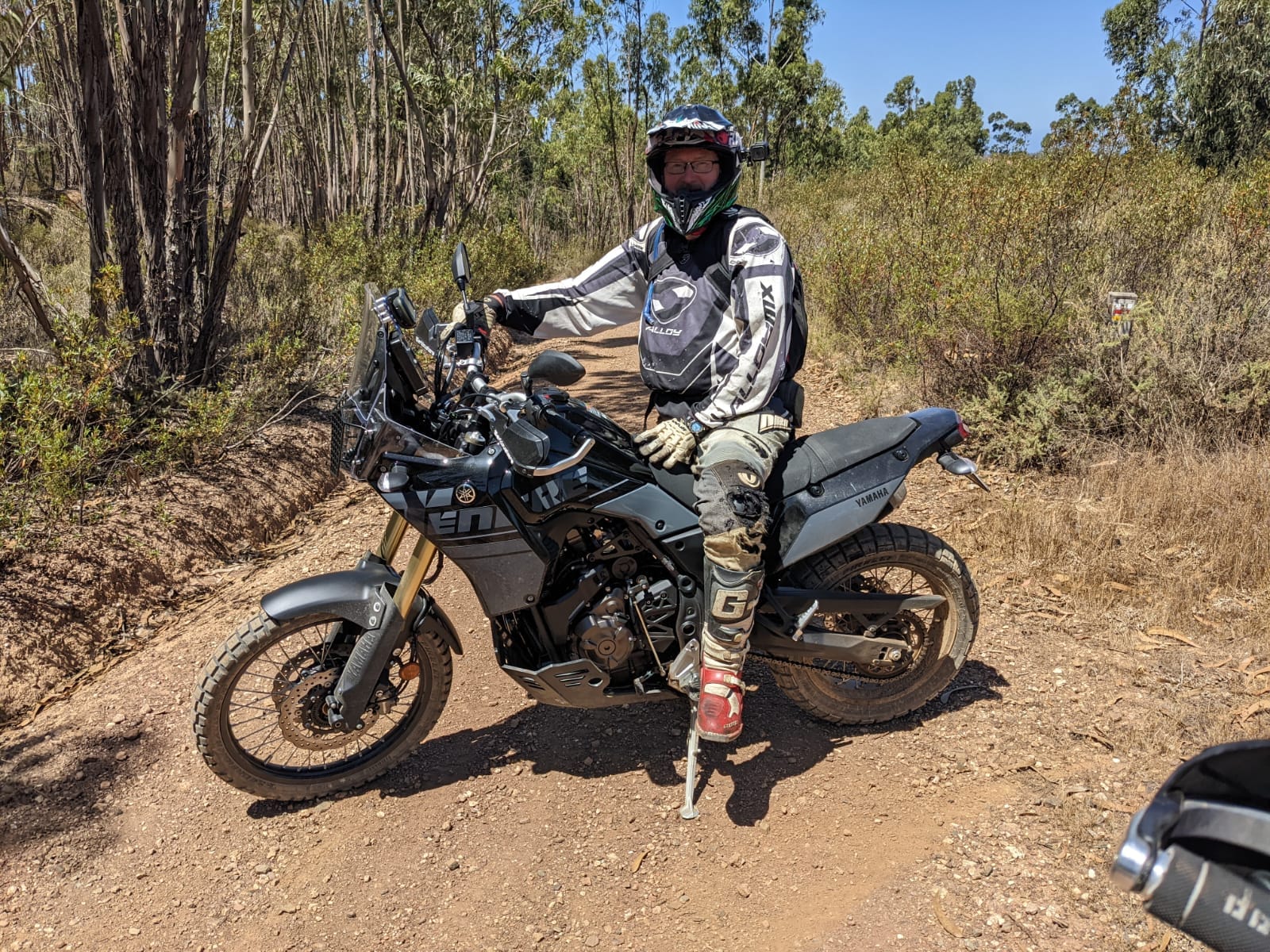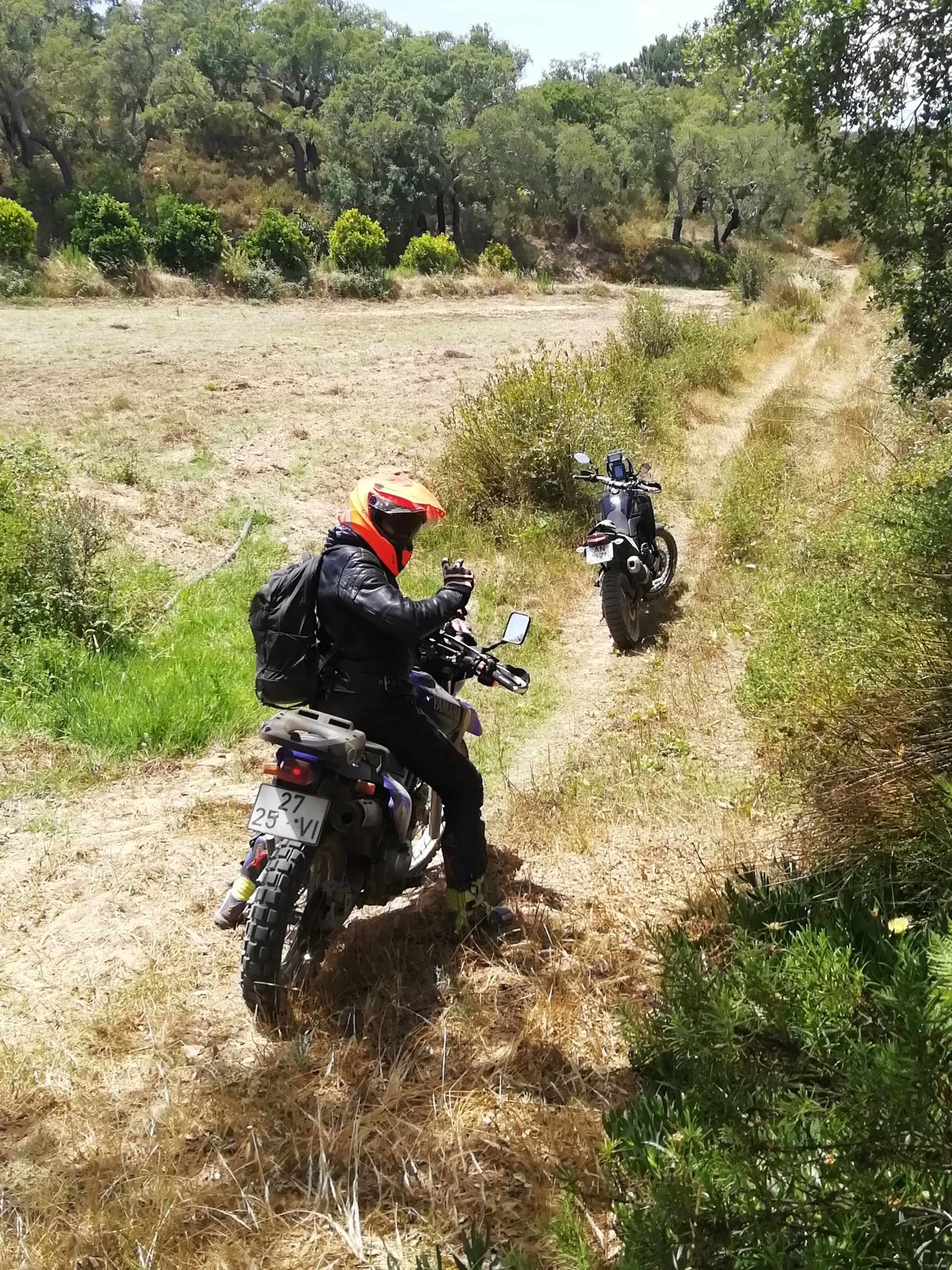 I have never done trail bike riding with my ADV bike. Is this too advanced for me?
Our day rides can be organised to suit any level of ability and routes are designed to build your skills and confidence. However I truly believe anyone who has never ridden a dirt bike before will be much better suited to a 1 day (or more if requested) Training course we run.
I'm an experienced rider. Do you have day rides of interest to me?
Our expertise in this area means we can find locations for even the most advanced off road adventure bike riders. It's why customers keep coming back for more!
What's included in Algarve Trailriding adventures?
Your day trip will include,a video of the day, backpack, water, guide.
We also have two 5* rated Holiday homes to make booking your adventure enduro trailriding tour and holiday with us so much easier.
What happens if your bike breaks down while we are out?
The guide will carry a field kit and if necessary call back up vehicle and trailer.
Itineraries
---
2 & 3 – Day Rides
With the 2 or 3 day package this is where our experience and knowledge of the local area really shines through. We can use the first days riding as a kind of benchmark and from there on we can really tailor make the next few days riding.
If you prefer wide open tracks and adventure riding we can head out to see some points of interest or if you prefer more technical riding we can adjust our tracks and locations for that. The beauty of having small group size is we get to help you choose the best options for you.
BY REQUEST ONLY – MORE THAN 3 DAYS RIDING
We also offer packages for adventure trailriding holidays. Riders who want to can include our "Surf n Turf" package. We book you into a surfing lesson (morning or full day as you like) and arrange racing at the the largest outdoors GoKart track in Europe or Hovercraft driving.
We need a bit of advance notice to book these things but so far the groups we have booked up for have loved this extra option. Please ask for prices as the prices for these activities can change.