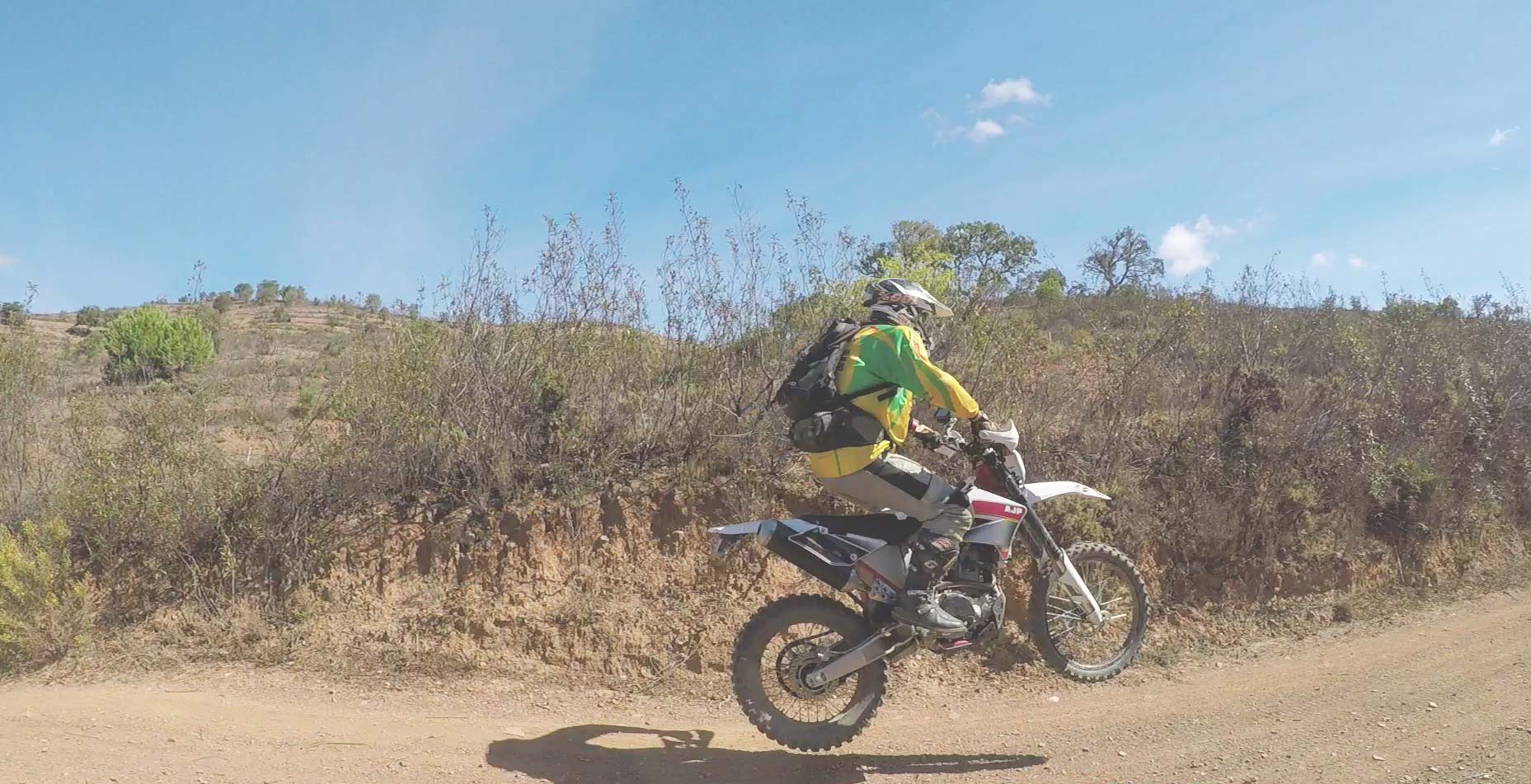 Are you ready for your next offroad dirt bike enduro trailriding adventure? Make the most out of your trailbiking holiday to the Algarve and book an experience with us today.
Algarve Trailriding Tours
Casa da Vinha
Barranco da Vaca
Aljezur 8670-116
GPS : N 37.268281 / W -8.807701
Tel : Anton 00351 – 915167024
Tel : Christin: 00351 – 916563513
Tel : Landline: 00351 – 282998063
Email: algarvetrailridingtours@gmail.com
 For more information or to book a trip do not hesitate to contact us.
Send us a mail at algarvetrailridingtours@gmail.com. Let us help you get prepared for your next offroad dirtbike enduro trailbiking adventure!
Getting to us is easy, our base is located in Aljezur which is roughly a 1 hour drive from Faro airport. Should you need to arrange transport from Faro airport to our location, contact our reliable partners at https://www.algarve-365.com/, and they will ensure your journey to us is effortless and enjoyable.
We usually highly recommend booking a hire car. It is by far the best way of travelling through the Algarve and gives you the chance to drive around and visit our historical sites and stunning beaches.
If you choose to stay in one of our self-catering properties, we can provide a free pick up service to take you between house and our base here. Depending on which accommodation you choose it is a short 5-15 minute drive to the base where our enduro trailbikes are kept.