---
We are waiting for you to join us on our next Algarve Trailriding Offroad Motorbike adventure!
---
Whether you're a total beginner when it comes to off-road riding, or you're looking to explore some truly sensational surroundings and trails of the Algarve, give us a call today.
---
Algarve Trailriding Enduro Adventure Dirtbike Tours. Something for everyone.
Adventure Trailriding ENDURO
---
Since we opened in 2016 we have had many happy and satisfied clients come through our doors for Enduro Trailriding Adventure style Tours and Holidays on our dirtbikes.
I'm happy to say that many of those ex clients have now become friends of Algarve Trailriding and we welcome them back for Tours and Holidays year after year.
So whether you are a first time offroad rider looking to get some professional training or a much more seasoned Enduro or Trailriding biker we can offer you an excellent riding Tour or dirt bike holiday.
Motorbikes have been an absolute passion in my life ever since my Dad moved house with us all packed into his motorbike and sidecar. That passion is still with me and even now I still compete in enduro and offroad dirt bike competitions and races (albeit I'm a wee bit slower these days).
At Algarve Trailriding Tours we provide everything you need to enjoy your days dirt bike riding including, insurance, gear, bike, guide, water, video of the day, backpack.
Let us show you the best way to get into Trailriding Enduro and Adventure riding tours here in the beautiful western Algarve, home of the 2019 International Six Days Enduro
Please follow us on YouTube, Instagram and Facebook to keep up to date with announcements and video footage.
If you want to see our reviews please look us up on Tripadvisor and Facebook.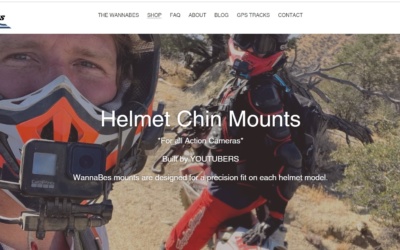 We all love recording a bit of film when we're out riding our dirtbikes. Whether it's to get some self gratifying footage of ourseves doing that gnarly river bed for the first time without dabbing or showing off your wheelie skills or better still, getting your buddy...